Truly impassioned by his instrument DJM figures as a fervent advocate of music known, today, as Gypsy Jazz. This style provides full scope for the acoustic violin surrounded by two guitars and a counter-bass and gives an intimate sound exuding an instantly recognizable energy.
DJM composed a dedicated repertoire for this orchestra comprised of Romane on lead-guitar, Julien Cattiaux on rhythm-guitar and Michel Rosciglione on counter-bass.
Their first recording « Rendez-Vous produced by Italian label TOSKY RECORDS received a warm welcome in France and abroad.
They were received with enthusiasm in USA where they played and gave classes in the Massachusetts as well as in New-York.
They were also invited to play in England, Ireland, Japan, but some of these were postponed til further notice due to the COVID crisis. To be continued… so to speak.
This didn't discourage them and they made the best of it by re-entering the studio to record a second opus of around fifteen new compositions. For this new recording, DJM, Romane and Julien Cattiaux met up with the excellent counter-bass player William Brunard. This latest opus is called "Papillon" produced by Parisian label Continuo Jazz and distributed by USA Volta Musique (Paris)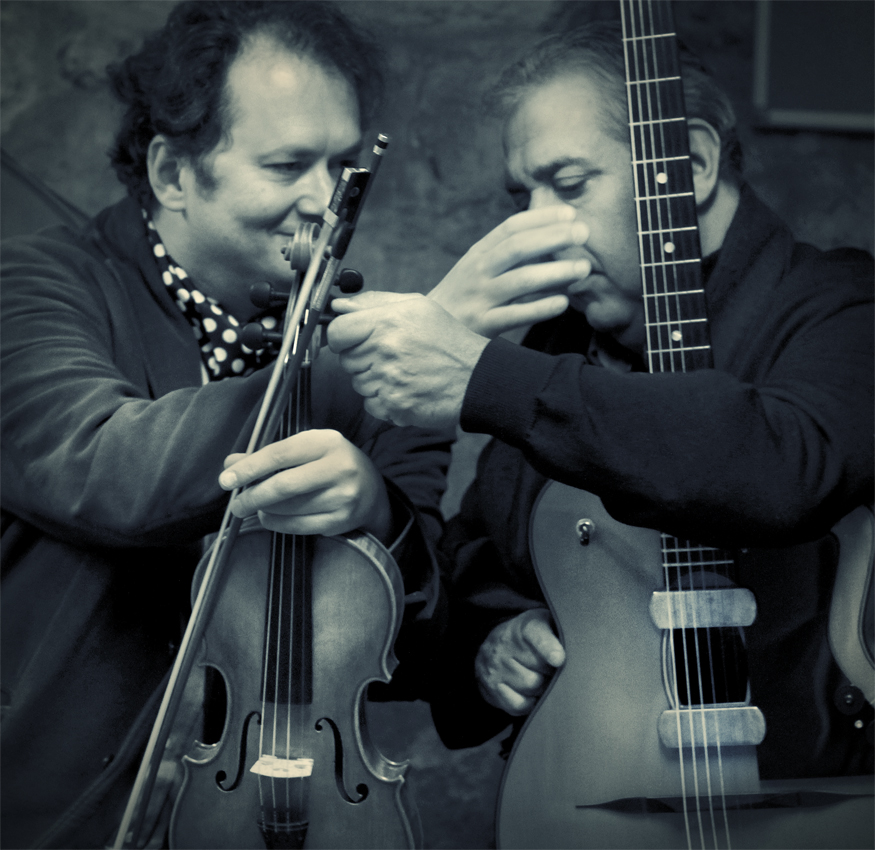 DJM and Romane as captured by (c) Didier Portal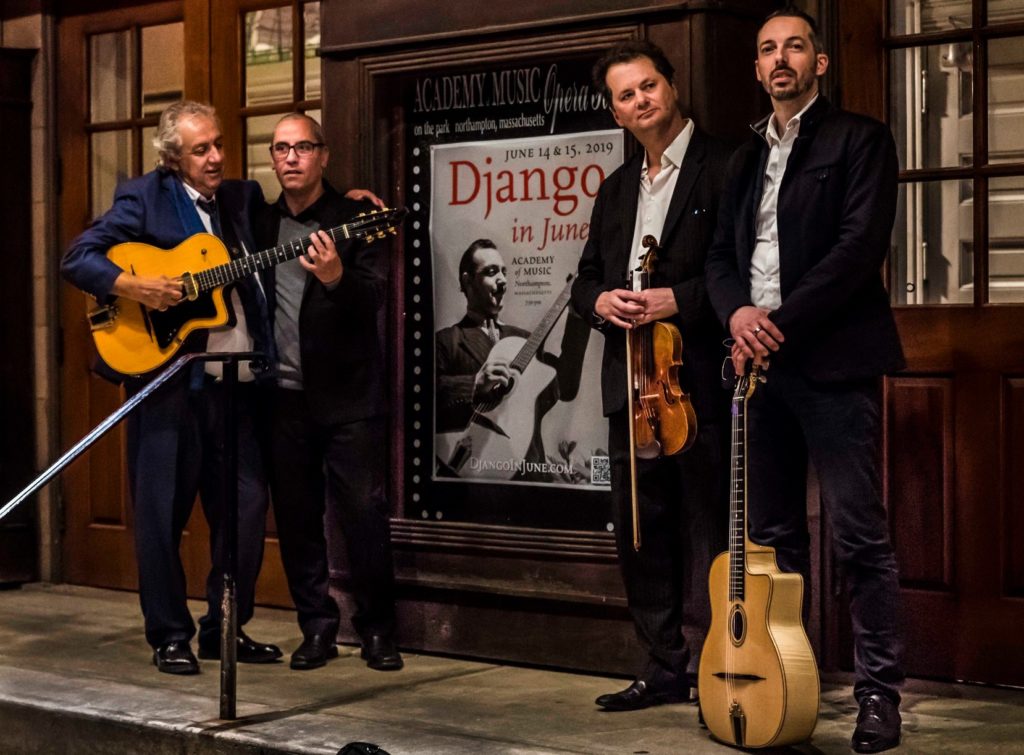 after a show in Northampton, Massachussets